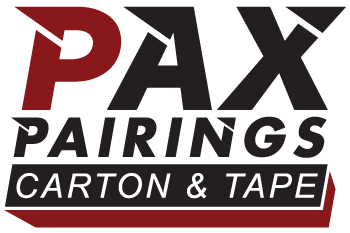 SYNERGIZE YOUR PACKAGING!
Like a delicious meal without a great bottle of wine…
A good box just isn't complete without the right tape.
PRESSURE SENSITIVE PLASTIC TAPE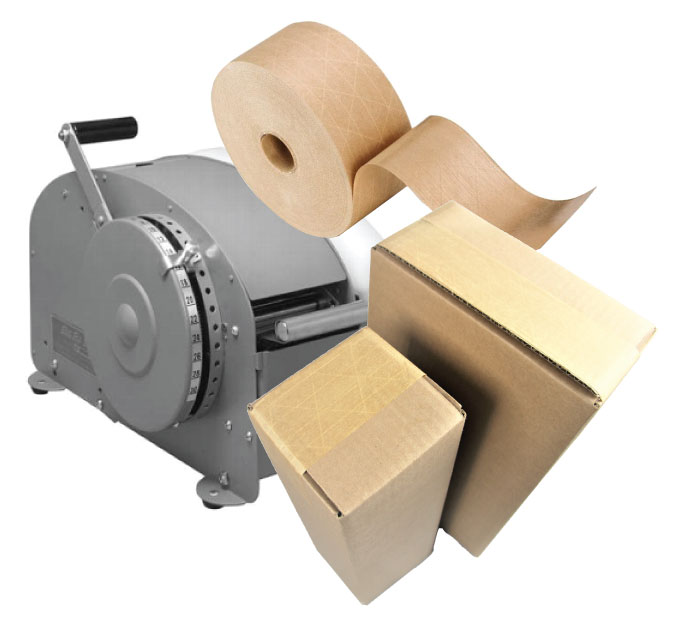 WATER-ACTIVATED PAPER TAPE
We provide a variety of hand-held dispensers,
manual and electronic machines
Regular Slotted Container (RSC)
Also known as: your typical box, "cardboard" box, brown box, shipper, shipping box, shipping container, corrugated box.
No matter what you call it a Regular Slotted Container is the bones of your packaging order, but it's not a box until you tape it up!
Pressure Sensitive Plastic Tape
Also known as: carton-sealing tape, hot melt tape,
acrylic tape, Scotch tape, packing tape, polypro,
this is the stuff that you use with a tape gun.
This is generally the most cost-effective means to
seal a box. It is highly portable when dispensed
by hand and excellent in high speed semi- and
fully automated scenarios.
Water-Activated Paper Tape
Also known as: gummed tape, reinforced tape, paper tape, brown tape, "that tape amazon uses".
The only closure that adds strength to a box and the opportunity to redice corrugated costs.
Made of recycled paper, recyclable ~berglass, and non-toxic adhesive, it is the sustainable choice.
Offers the best cost-certainty of any tape closure.
Unbeatable shelf life!
Flatback Tape
Also known as: masking tape, paper tape,
kraft tape, packaging tape.
Ideal for printing or writing on.
It is a literal hybrid, combining the paper carrier
of water-activated tape with pressure senstitive
adhesive.
This tape has the natural brown paper look and
can be applied by hand with a dispenser.
Reduce corrugated consumption

Present professional, clean packaging to your customers

Extend your band and reduce shrinkage with standard or custom printed tapes

Reduce labour and minimize ergonomic strain on employees
Call us today for a free consultation.
hello@pax-nat.com
(416) 525-8930